We know there is a checklist of the must-sees in Myrtle Beach that everyone writes about: our beaches, our water sports, our family attractions and entertainment, and our endless dining options. But we wanted to dig deeper to reveal a list of some unique, unexpected treasures to see and do while you're here at the beach.
For a twist on touring the beach, get off your feet and step foot instead onto a Segway with Myrtle Beach Segway. The company gives one- to two-hour tours on Segway Personal Transporters (PTs) in several areas of the Grand Strand, including the North Myrtle Beach Park & Sports Complex, Huntington Beach State Park in Murrells Inlet, and The Market Common, where the company is based (self-guided).
Why not get a real taste of Myrtle Beach by signing up for a cooking class? The International Culinary Institute of Myrtle Beach, a culinary school located on the campus of Horry Georgetown Technical College, offers several weekly cooking courses in the spring and summer that cover a wide variety of cuisine for kids and adults who have a wide range of skills in the kitchen.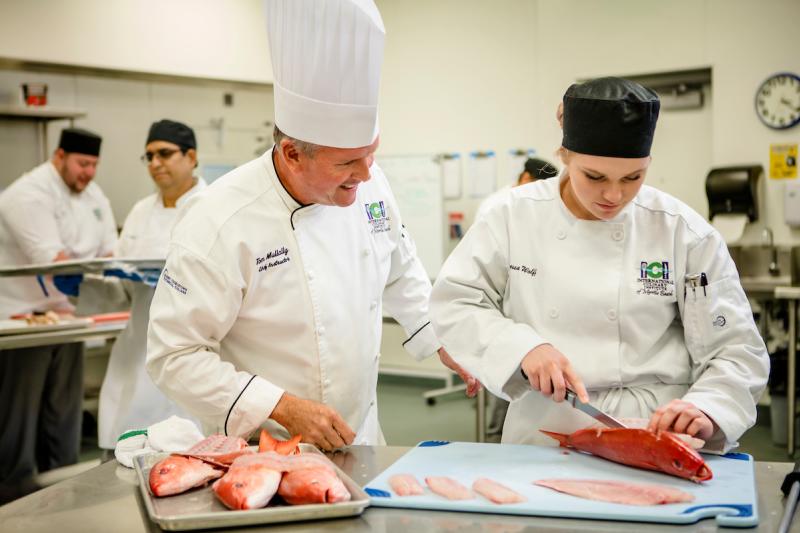 Take a Glass-Bottom Kayak Tour
Glide close along our beautiful coastal waters and rivers in a glass-bottom kayak, giving you an amazing view of the sea and marine life below. It's an incredible experience! Several hands-on tours, led by the professional guides of Glass Bottom Kayak Tours, go through the marshes of North Myrtle Beach and Cherry Grove or a private island to go shelling.
Go Horseback Riding
Horse lovers, nature lovers, and history lovers will fall in love a horseback riding excursion on the beach. Inlet Point Plantation based in North Myrtle Beach offers rides year-round, oceanfront or on the waterway, with several different options for ages 7 and up of all skill levels. Dating back to 1861, the plantation itself is rooted in history, thought to once be home to Blackbeard and an army of Confederate soldiers during the Civil War, so the ride is destined to be memorable.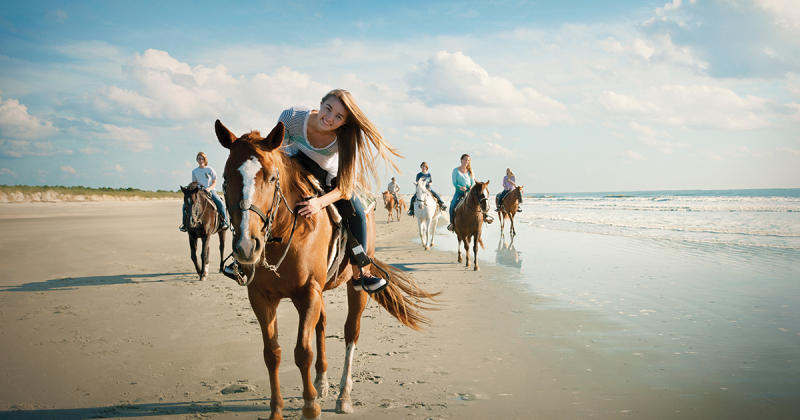 For only $20, you can take off on a helicopter ride to see Myrtle Beach from the sky! The price of the flight is low, but the aircraft are maintained to the highest FAA standards, and the pilots are commercially rated with many years of military and civilian experience. All you need is your beautiful self and a friend or family member to enjoy the sky-high views of the Grand Strand coastline.
Yes, Myrtle Beach has its own distillery, complete with a speakeasy that you can sit, sip, and experience if you take the VIP tour at Twelve 33 Distillery. They produce a full lineup of handcrafted spirits from locally sourced ingredients, which will not disappoint. The VIP Tour gives you a behind-the-scenes look into the distillery, guided by one of their pros who will walk you through the entire distilling process and end in their speakeasy for a flight and signature cocktail.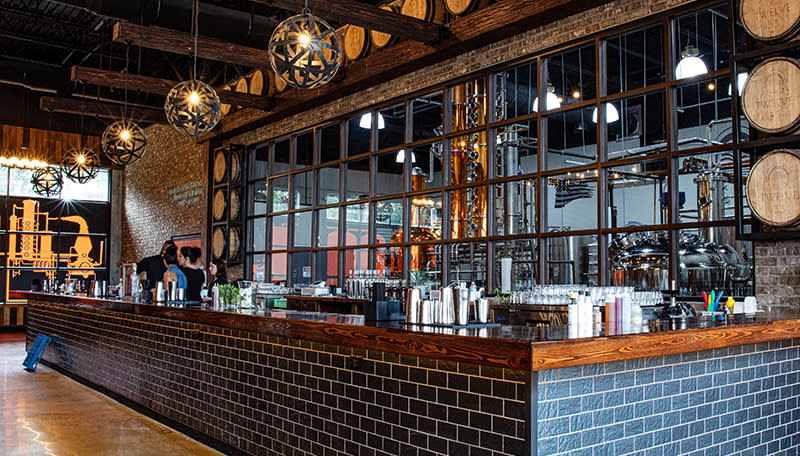 This huge annual spring tradition is a great way to sample some of the best Southern specialties. The Myrtle Beach Food Truck Festival rounds up a lineup of area food trucks that park on Pavilion Place, a grassy field along the oceanfront boardwalk, from March 31-April 2, 2023. On top of serving yummy food, the event also includes beer and wine, a kid zone, and live music.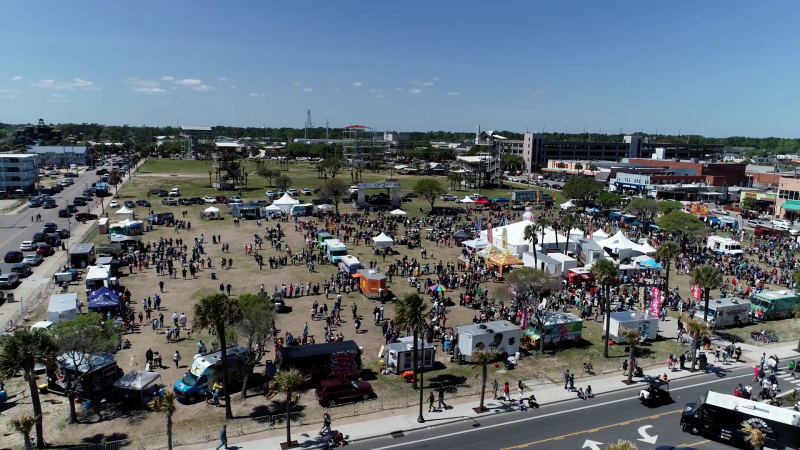 Check Out the New Surfside Pier
Hurricane Matthew washed away the Surfside Beach Pier in 2016, but now the pier is ready to reveal a major makeover that is slated to be complete by March 2023, which includes a restaurant, vendor space, and those iconic ocean views. For updates on the official opening, check out www.surfsidebeach.org/pier.
Listen to Muzika!
Myrtle Beach isn't all sun, sand, and seafood joints. May we present a culmination of all things cultural with Muzika! The Grand Strand Music Festival this summer from July 1 through August 3. More than 30 world-class performances will take place at a full lineup of venues up and down the Grand Strand. Expect to be blown away by fully staged operas, musical theater, and choral-orchestral productions, Broadway anthems, voice recitals, and more.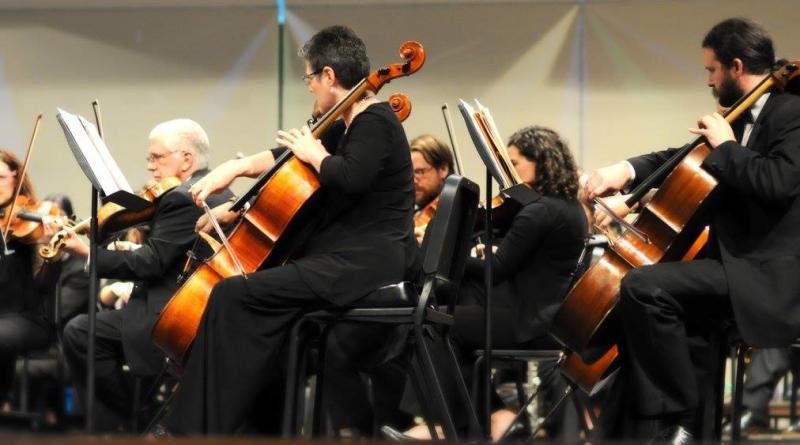 Learn How to Shag
We're not sure what you were thinking, but we're referring to learning the shag dance, South Carolina's state dance, and Myrtle Beach is considered its birthplace. If you'd like to try it for yourself, the longstanding Fat Harold's Beach Club on Main Street in North Myrtle Beach spins beach music and teaches shag dance classes weekly.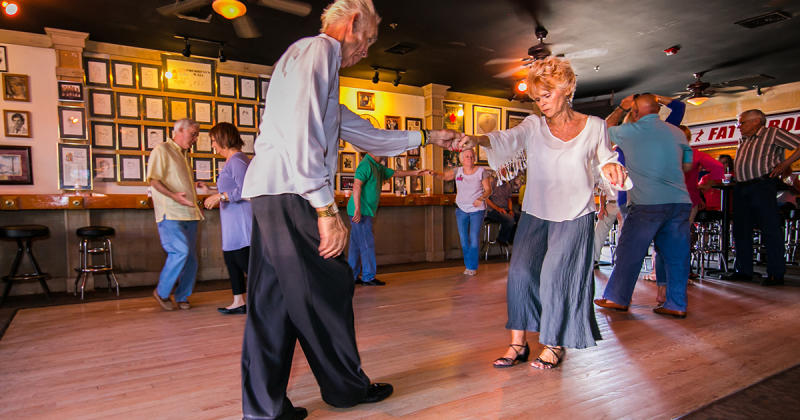 There are a couple of ways for car lovers to get their fix in Myrtle Beach. Wheels of Yesteryear is stocked with wall-to-wall vintage and classic cars. And, if you're visiting the beach in the spring, the Run to the Sun Car Show takes up rows and rows and acres of classic cars and hot rods near the oceanfront from March 16 to 18.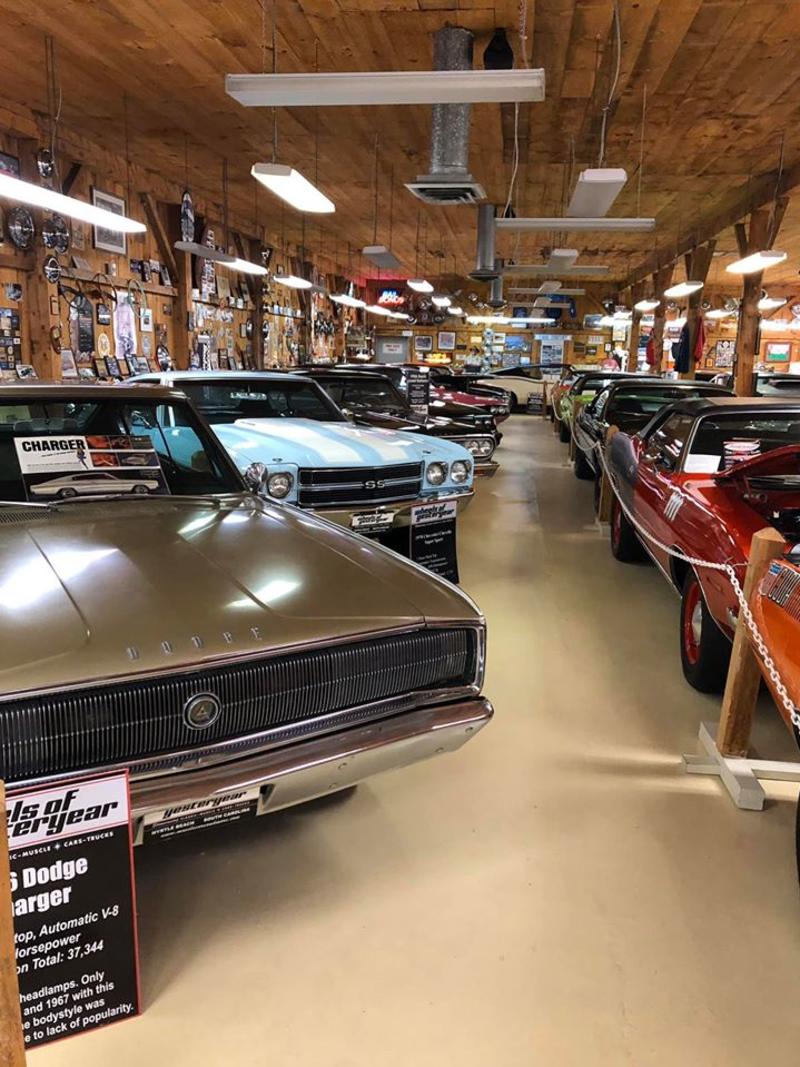 Huntington Beach State Park in Murrells Inlet is home to Atalaya Castle, which dates back to 1931. The castle, boasting Spanish-style architecture, was the mastermind of Archer Huntington and served as the winter residence for him and his wife, sculpture artist Anna Huntington. You'll be wowed at each turn of this tour.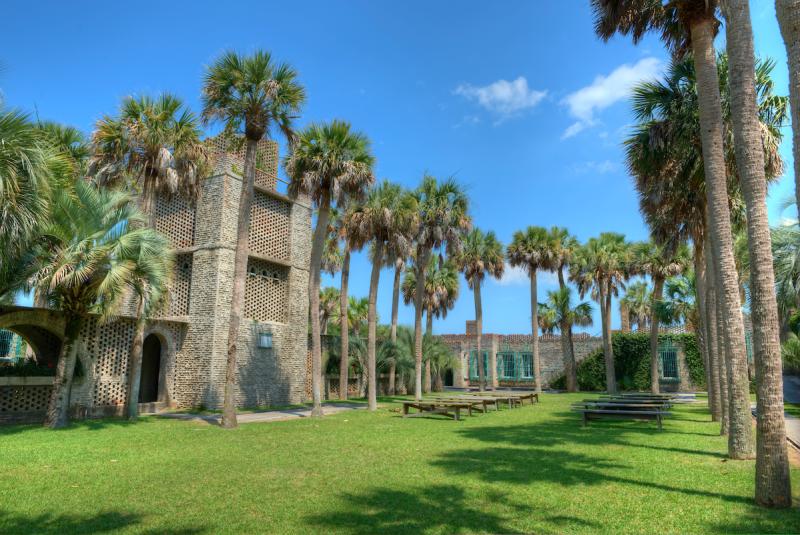 Spot the Goats
The Murrells Inlet MarshWalk is a popular place to stroll, wine, and dine along the scenic waterfront boardwalk for many while they're here on vacation. But what you may not know is there is Goat Island just off the boardwalk, where a herd of goats lives and plays during the spring, summer, and fall seasons (unless there is a pending hurricane) – they also help maintain the island's vegetation.