I'm often asked if Myrtle Beach, South Carolina, is a good choice for spring break travelers. The answer is yes! Our area is a very popular spring break destination for families with school-aged children. While a few college-aged groups celebrating 'first week' may head our way, our spring break crowd typically has adult supervision.
The spring break time frame in Myrtle Beach spans around 4-6 weeks, beginning before the Easter holiday and continuing for well after, as school districts' holidays vary county by county and let out at different times. For those currently planning their spring break holidays, I've put together a sample five day itinerary that I would try with my own kids! Here are a few ideas to get you started:
Day 1
You've just arrived, so you should spend as much time at the beach as possible! Some may find March or early April a little too soon for ocean swimming, but the beaches will be warm enough for a lot of lounging and downtime in the sand. And most of our larger, family-friendly resorts have indoor or heated swimming options! For your first evening in Myrtle Beach, we definitely suggest checking out downtown Myrtle Beach. The 1.2-mile oceanfront boardwalk is a great place for a pre-dinner stroll, and restaurants like Art Burger Sushi Bar, RipTydz, Pier 14 House Restaurant, Landshark Bar and Grill and others are all great for a 'first night of vacation' meal. After dinner, take a ride on the SkyWheel, and pick up the week's first souvenir at the historic Gay Dolphin gift shop. After so much excitement, your group is sure to sleep well.
Day 2
Start your second day of family vacation off right with a big breakfast at one of our family-owned restaurants. Johnny D's Waffles and Bakery is a fan favorite at my house (the red velvet waffle, specifically), while the oceanfront Sea Captain's House is a popular choice for many families who return to Myrtle Beach year after year. We have so many great breakfast options here in the Myrtle Beach area! After breakfast, enjoy some more time on the beach and take a big nap because Broadway at the Beach is on the schedule for tonight. It's easy to fill up an afternoon and evening quickly at this award-winning spot, full of restaurants, shopping, live entertainment, attractions, and nightlife. Depending on the ages of your children, some attractions you might want to check out include Broadway Grand Prix, Wonderworks, the Soar + Explore Zipline and Ropes Course, Ripley's Aquarium, Hollywood Wax Museum, and The Pavillion Park. You may decide you like Broadway at the Beach so much, that you change up this itinerary and make several visits! It really is easy to spend a whole day at places like the Broadway Grand Prix and Wonderworks in particular. It should be easy to please your crowd with dinner as there are so many options. While all are kid-friendly for the most part, Dave & Busters and Jimmy Buffet's Margaritaville have all been good choices with my crew in the past. Before you head to Broadway, make sure to check them out online and map out exactly what spots you want to visit. It's a large place, but their website is helpful in planning.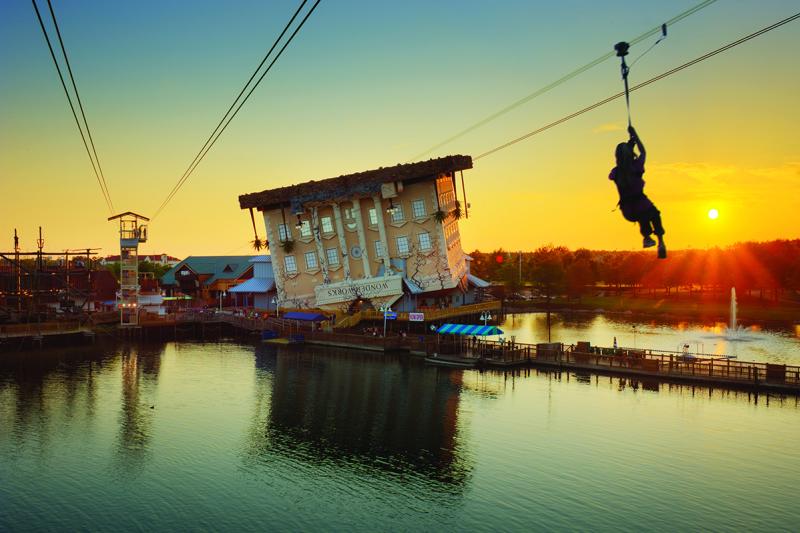 Day 3
If your family is like mine, then you might be needing a break from the sun on day three of your vacation. Be it sunburns or cloudy weather, a morning/afternoon shopping adventure is a nice change of pace. Three locations I like for kids include The Market Common, Tanger Outlets and Coastal Grand Mall. The Market Common is scenic and home to a number of fantastic restaurants. There are also nearby parks and multi-acre Savannah's Playground, where dad could take the kids while mom shops. Tanger Outlets on Highway 17 recently underwent some awesome renovations and has a great food court and outdoor fountains my kids enjoy, while Coastal Grand Mall makes for a great completely indoor option. They even have a small arcade and free play area for toddler-age children. Evening plans for day three include a trip to the ballpark! We love going to games at the TicketReturn.com Field to see the Myrtle Beach Pelicans play. The atmosphere is the epitome of family-friendly (there is an awesome 'beach' area and playground), and they let kids run the bases at the end of the games on Friday nights!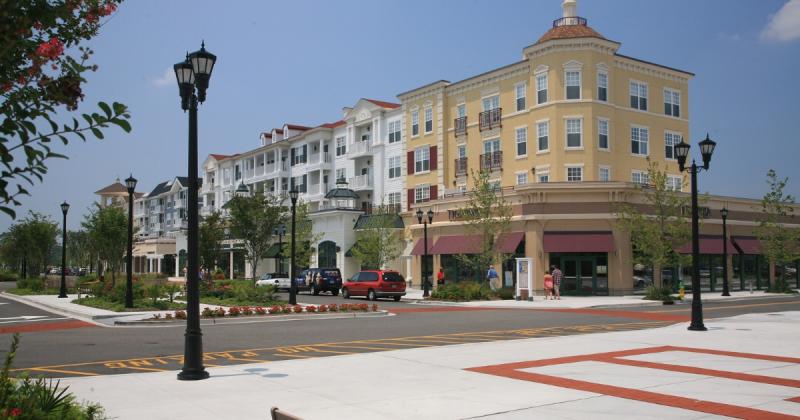 Day 4
On day four of your spring break vacation, we think a day trip is a good idea. It's easy to head about 20 minutes south to Murrells Inlet, South Carolina, and absolutely worth the travel time. Blue Wave Adventures Dolphin Watch tours run out of Crazy Sister Marina and are an awesome (and eco-friendly) way to spend the morning on the water and in the sunshine. Tours are educational and the perfect length of time for children. Exploring the seafood capital of South Carolina isn't such a bad way to pass the time and finding a waterfront lunch spot is easy along the Murrells Inlet MarshWalk. After lunch, maybe head a little further south to renowned Brookgreen Gardens, one of our favorite places to visit any time of year. The gardens are home to the largest outdoor collection of American figurative sculpture in the world and offer a variety of educational programs throughout the year. Their Lowcountry Zoo area is a favorite spot for my two boys, and you could easily spend more than a day here exploring… So much to see! So little time! After a very full day adventuring, we are big fans of keeping dinner casual at a spot like River City Cafe or Mellow Mushroom and then calling it a night.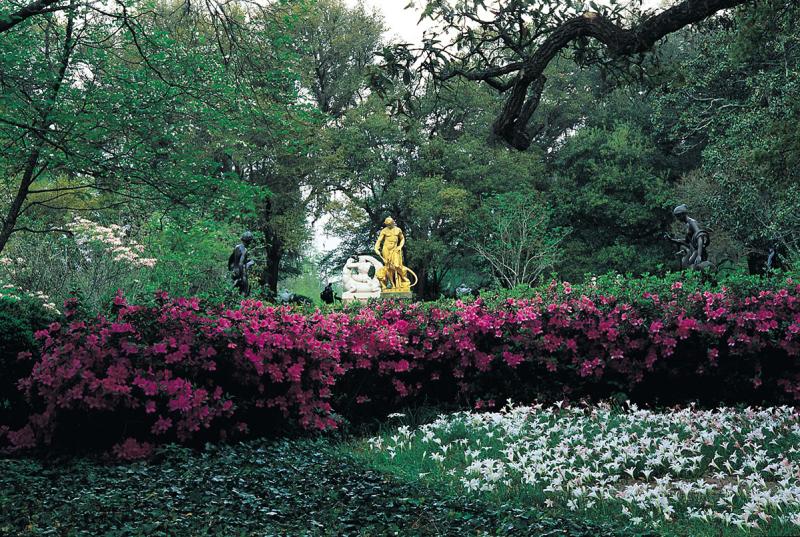 Day 5
Already on the last day of vacation? How is that possible?! For your last day in Myrtle Beach, you'll want to head back out to the beach for most of the day. Soak in those last hours of sunshine and sand as a family and maybe eat lunch poolside at your resort! After a full day of oceanside fun, spending the late afternoon and evening at Barefoot Landing rounds out a perfect final day. Located along the Intracoastal Waterway just across city lines in North Myrtle Beach, Barefoot Landing is a huge shopping/dining/entertainment complex that offers a lot to do. Spend a few hours shopping at one of their many stores or have a family photo taken with the animals at Preservation Station at Barefoot Landing. For most children, a ride on their stunning carousel will be a must, and a newly opened playground at the back in the 'Dockside Village' area is another great pre-dinner stop. Speaking of dinner, Lucy Buffet's LuLus and Taco Mundo are two family-friendly waterfront options we love… but there are so many great restaurants at Barefoot Landing, it's hard to choose. After dinner, you can continue exploring the area as it's a pretty fun spot for nightlife as well. But if you're like our crew then it's time to pack up and start dreaming of the next family vacation.